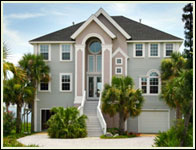 Goa with its lively blue sky and the tranquil sea and beaches has always been the first choice of the people for a perfect vacation. But with the changing times, the real estate industry has seen a tangible growth. Its engrossing beauty has impelled the people to come here for every consecutive holiday and investment here has given fruitful returns.
Serving as the specialist, Goa Property sales, aims at helping you in all spheres related to finding the best property in Goa for investment. Having invested here ourselves, we have a precise knowledge of the best sites and the changing rates of the properties herein. So, we can claim to give the best suggestion to our clients. When we started off, we had in mind the sale of new properties in Goa off plan but we have excelled in the domain of sale and purchase of properties near completion besides having a number of remarket properties.
Our division of properties according to price range facilitates the buyers a lot. Goa Property sales was established to specifically market and sell new Goan properties off plan, but we do have some properties nearing completion, we also have a number of remarket properties. If you are looking to buy an apartment or villa property, Goa has real potential, so speak to the specialists. Goa property is the only market we represent overseas and because of this we are able to help answer most queries and give a more personal service about property.
Goa has so much to offer. We have personally invested here in property. Goa is a sound investment for a number of reasons and these are not in any specific order The local people are very friendly and helpful, the cost of living is very low, The scenery, beeches and food are excellent, the climate is second to none in our opinion, Capital growth, which on our investment has increased by at least 100% in just eighteen months.