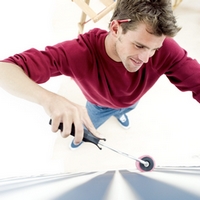 We stepped into the domain of real estate to serve the clients with new properties but are currently dealing in old properties, properties near completion and also a number of remarket properties.
Our
package for rental and maintenance
is so made that it suits the specific requirements of the clients. Register for our maintenance package on our database. We have different packages suiting every need and budget. The package that of Rs. 8000 comprises of taking the photos, property write ups. This package can be renewed by paying another Rs. 4000.
We charge a commission of 20% of the income out of rental of properties which is justified as against the valuable services we provide.
We escort the clients from the airport to the apartments, clean the property prior to their visit and clean it up when the people live. We also make the apartment ready for another set of guests. All these facilities are provided by us at a nominal charge of Rs. 3000.
Additionally, the security of your properties is at our safe hands if you avail our service. We keep the keys with us so that we can maintain the properties when you are out of touch with it.
Get in touch with us to avail the best package.